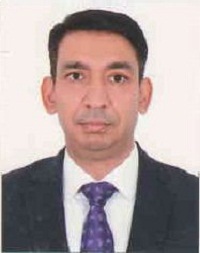 Parminder Singh Bhullar – Legal Advisor
Parminder Singh has wide and diverse experience in various aspects of Intellectual Property Laws, Corporate Agreements and Litigation. He is engaged in advising clients in matters relating to employment law, environment law, etc. He has experience in handling matters relating to recovery of debts before the Debts Recovery Tribunals, DRAT and High Courts.
He also specializes in handling various Commercial Arbitrations apart from General Practice Litigation in Civil Laws, Insurance Law, Writs and other constitutional remedies, suits in original side, National Consumer Redressal Commission. Specialization in Criminal Laws, Customs and Motor Accident Claims.