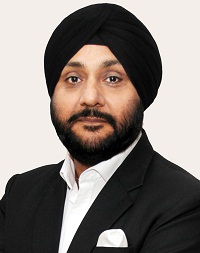 Jaideep Singh – CEO
B.A. (Hons) English, Mass Communications
MBA
Jaideep Singh is an accomplished journalist, broadcaster and an expert for intercultural exchange specifically in the education sector. He is a well known face in the community at the national level. He has immigrated from New Delhi – India. Jaideep edits a monthly current affairs magazine- CanAsian Times, which has presence in various cities of Canada.
He is closely associated with various Canadian universities and the Canada India Centre for Excellence at Carleton university. He was instrumental in launching the online & full time short skills development courses offered by Carleton university. He has been successful in setting up operational ties with more than 15 Indian universities and Colleges across India. This exposure to Canadian education through short skills development programs have helped the Indian students and professionals to achieve new heights in their respective fields.
Jaideep has been director and VP of Canada India Business Chamber that has been giving its input to the federal and provincial government on the various issues concerning trade and education between both the countries. This association required him to travel with the Canadian delegation to India in order to strengthen the ties.
Currently, Jaideep is the President of the Canadian chapter of Indian Importers Chamber of Commerce and Industry The chamber has more than 200,000 active and non active members with branches across the globe to strengthen and boost mutual economic ties
Jaideep is the writer and host of a weekly television program- Aaj Kal (Today and tomorrow) which is broadcasted across Canada on Vision TV. His program helps Canadians and South Asian Canadians to understand diverse cultures in the current scenario. He has been a Radio host on Chinn radio's FM program and his program was rated as one of the most listened programs in Canada.
He is deeply involved in promoting Canada India trade, education and cultural relations and had also accompanied the Rt. Hon. Prime Minister Stephen Harper on his last India visit and recently was part of the business delegation headed by Rt. Hon. Prime Minister Justin Trudeau to India.
---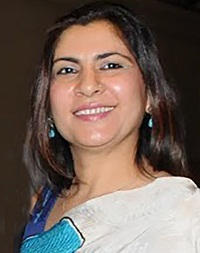 Mandeep Kaur- Marketing Director
Mandeep Kaur is a Marketing Art Director at a prominent educational institution in Toronto- Canada. Her Key areas of experience include Art and Creative Direction on small-and large-scale projects from creative conception to completion, Senior-level Design in Print & Digital, Identity, Branding and Brand management.
p>At her work she effectively monitors the execution of the organization's marketing strategy. She has been instrumental in increasing student's enrollment and brand awareness across the country. Mandeep has a track record of success developing marketing tools and materials along with planning, implementing, overseeing and analyzing the success of all activities of the institution.
Mandeep is also working voluntarily at a South Asian publication, Can Asian Times as an Art Editor.
Some of Mandeep's responsibilities at Can Asian Times include:
Building and maintaining relationship with advertisers and sponsors
Leading and directing the Creative Team for the execution of the final development and production of creative assets and ensuring accuracy, attention to details and overall meets or exceeds of the design objectives.
Ensuring the Maintenance of corporate web properties
With a Bachelor of Arts degree in Design and multiple years of experience working in a diverse range of settings, Mandeep has developed skills in leadership, problem solving, analytical thinking, creativity, and innovation. Her experience also includes:
GIS Technician with Natural Resources Canada
Active member of the Senior Sikh Society to assist with the planning and deployment of activities for seniors such as learning programs, computer courses, games, special events and day trips.
Treasurer at GHPS school association.
Volunteer at the Canada Liver Foundation.
Volunteer teacher at Ecole School of Language as a language instructor.
---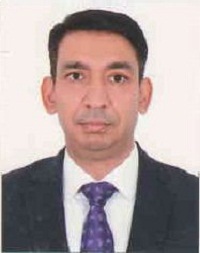 Parminder Singh Bhullar – Legal Advisor
Parminder Singh has wide and diverse experience in various aspects of Intellectual Property Laws, Corporate Agreements and Litigation. He is engaged in advising clients in matters relating to employment law, environment law, etc. He has experience in handling matters relating to recovery of debts before the Debts Recovery Tribunals, DRAT and High Courts.
He also specializes in handling various Commercial Arbitrations apart from General Practice Litigation in Civil Laws, Insurance Law, Writs and other constitutional remedies, suits in original side, National Consumer Redressal Commission. Specialization in Criminal Laws, Customs and Motor Accident Claims.
---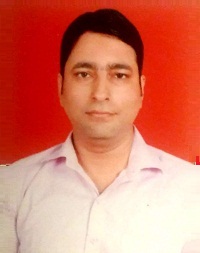 Prashant Sharma- Relationship Manager
Prashant Sharma is the Relationship Manager for Canada India Centre for Education. He is a graduate from University of Delhi and MBA from Sikkim Manipal University. Having vast experience in education sector he looks after admissions and visa processing for students enrolled with Canada India Centre for Education.
He is also instrumental in coordinating with various teachers across India who go to Carleton University for their training and skills up gradation.