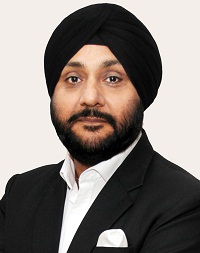 Jaideep Singh – CEO
B.A. (Hons) English, Mass Communications
MBA
Jaideep Singh is an accomplished journalist, broadcaster and an expert for intercultural exchange specifically in the education sector. He is a well known face in the community at the national level. He has immigrated from New Delhi – India. Jaideep edits a monthly current affairs magazine- CanAsian Times, which has presence in various cities of Canada.
He is closely associated with various Canadian universities and the Canada India Centre for Excellence at Carleton university. He was instrumental in launching the online & full time short skills development courses offered by Carleton university. He has been successful in setting up operational ties with more than 15 Indian universities and Colleges across India. This exposure to Canadian education through short skills development programs have helped the Indian students and professionals to achieve new heights in their respective fields.
Jaideep has been director and VP of Canada India Business Chamber that has been giving its input to the federal and provincial government on the various issues concerning trade and education between both the countries. This association required him to travel with the Canadian delegation to India in order to strengthen the ties.
Currently, Jaideep is the President of the Canadian chapter of Indian Importers Chamber of Commerce and Industry The chamber has more than 200,000 active and non active members with branches across the globe to strengthen and boost mutual economic ties
Jaideep is the writer and host of a weekly television program- Aaj Kal (Today and tomorrow) which is broadcasted across Canada on Vision TV. His program helps Canadians and South Asian Canadians to understand diverse cultures in the current scenario. He has been a Radio host on Chinn radio's FM program and his program was rated as one of the most listened programs in Canada.
He is deeply involved in promoting Canada India trade, education and cultural relations and had also accompanied the Rt. Hon. Prime Minister Stephen Harper on his last India visit and recently was part of the business delegation headed by Rt. Hon. Prime Minister Justin Trudeau to India.