Entrepreneurship and Business Strategies
This program offers a comprehensive experience to entrepreneurs and business professionals to take their ventures to the next level. The Program is:
Offered by the Canada-­‐India Centre for Excellence in partnership with Lead-­‐to-­‐ Win start-­‐up incubator
4-­‐weeks in duration with in-­‐class sessions, incubator experience, networking opportunities, and advisory sessions with senior executives from the private sector
Ideal for creating long-­‐term peer-­‐to-­‐peer connections with Canadian students and professionals
ABOUT THE CANADA-INDIA CENTRE FOR EXCELLENCE (CICE), CARLETON UNIVERSITY
CICE is a leading research and training centre to promote bilateral ties between Canada and India. The Centre was established in 2010 by Carleton University in collaboration with the High Commission of India, Ottawa.
Building on Carleton University's strong tradition of community engagement and 40 years of experience in working with India, the Centre brings together scholars and practitioners in different fields to deliver on its mandate.
The Centre's mandate includes three key pillars:
Support for policy relevant research,
Delivering capacity-­‐building programs, and
Knowledge dissemination through publications and events
Under its capacity building mandate, CICE provides skills development opportunities to Indian students and professionals from various fields, including Management, Entrepreneurship, Engineering, Computer Science, and Arts. The aim of this initiative is to provide global exposure opportunities for participants who seek job opportunities around the world.
The short-­‐term entrepreneurship and business strategies program is specifically meant for Indian students and entrepreneurs who are interested in learning about the North American business culture and markets. Participants will learn about foundations of business operations, entrepreneurial ecosystems, market intelligence and customer discovery, and finding and managing finances.
Week 1
Getting started-
-­ Define your start-up idea
-­ Identify and finesse the basics
-­ Finding the right team
-­ Starting the start-up
-­ Your start-up's USP
-­ Get to the MVP
– Finding the early adopters
Week 2
Customer discovery/Financials-
-Market sizing
‐ Tools to define the market
‐ Effectively marketing your company
‐ Converging on a brand
‐ Early sources of capital
‐ Bootstrapping Financial models
‐ Key financial metrics
Week 3
Introduction to business strategies-
‐ Learn to compete globally
– How to create a business niche
– "Winning over competition"
– Competitive intelligence
– Disruptive social media strategies
– New media marketing vs. traditional marketing
Week 4
Introduction to strategic decision making-
-Strategy, vision and values
-based decision making
-Translating corporate strategy into day‐to‐day decisions
-Out‐thinking your competition with game theory
-Managing conflicting objectives
By the end of the course, participants will:
Know about the Canadian business culture
Deepen understanding of the entrepreneurial ecosystem
Understand how to refine business value propositions, models, and strategies
Better understand how to evaluate potential target customers
Better understand sales, marketing, and financial plans
Learn different ways to manage risks
Upon successful completion of the program, participants will receive a certificate of completion from the Canada-India Centre and Lead-to-Win incubator at Carleton University.
Please note it is mandatory to take the ELCCC (English Language and Cross Cultural Communication) course first, which runs for one month as well. The short‐term ELCCC program is specifically meant for Indian students and recent graduates who seek global exposure. Learning outcomes for the ELCCC course are–
Intensive English as a Second Language
Introduction of Diverse Team Projects
Understanding Canada
International Education
International Social Protocol
International Business and Networking Skills
Course fee details-
The tuition of the combined 2-month course at Carleton University computes to INR 8.5 Lacs.
Fee breakdown –
Carleton University tuition – INR 4,00,000 ($7500 CAD) Approx.

Food services – 80,000

Consultation/ Orientation fee – 70,000

Local agent commission – 75,000

India operational cost – 165,000
*Visa Application & Biometrics fee – 12,400
*Documentation review & submission by ICCRC member – 47,600
*All of the Prices are non-refundable
*All of the prices above are for 2 months
The list of inclusions in the tuition fee-
Accommodation
Breakfast, Lunch and Dinner
All fees regarding the Canadian Visa
Transportation from Ottawa Airport to Carleton University
Several networking and industrial visits
Certificate of participation
Tour orientation and pre-departure guidance
The list of exclusions in the tuition fee–
Airfare
Health insurance
Personal expenses
Transportation to/from Indira Ghandi International Airport – New Delhi
Room service, special meals
Expenses caused by damages or destruction
Deportation or an emergency flight charges.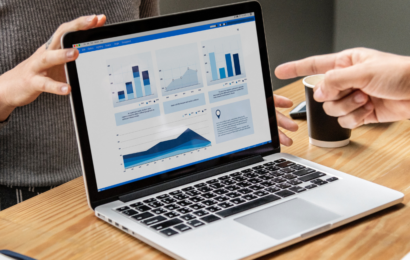 Free
The objective of this intensive program is to enhance professional development in all aspects of data analytics. Designed for students and professionals interested in pursuing careers in this field, the program provides participants with an understanding of the latest trends in data analytics, including tools, research topics, skill requirements, and…