The objective of this intensive program is to enhance professional development in all aspects of data analytics. Designed for students and professionals interested in pursuing careers in this field, the program provides participants with an understanding of the latest trends in data analytics, including tools, research topics, skill requirements, and leading business processes. This course emphasizes data modeling and critical thinking in an age of "big data" and real-time decision making.
Week 1 - The Analytics Process Model
 Applying the Analytics Process Model to Small Analyses
Week 2 - Data Definitions and Analysis Techniques
Elements, Variables, and Observations
Levels of Measurement
Selecting Analytical Techniques
Evaluating the Analysis
Week 3 - The Relation
Correlation
Obtaining a Correlation Matrix
2.  Regression
Simple Linear Regression
Calculating the Linear Regression Equation
Multiple Regression
Multiple Regression and Calculating the Regression Equation
Week 4 - Statistical Process Control
Statistical Process Control
Variation and Control
Control Charts
Please note it is mandatory to take the ELCCC (English Language and Cross Cultural Communication) course first, which runs for one month as well. The short‐term ELCCC program is specifically meant for Indian students and recent graduates who seek global exposure.Learning outcomes for the ELCCC course are –
Intensive English as a Second Language
Introduction of Diverse Team Projects
Understanding Canada
International Education
International Social Protocol
International Business and Networking Skills
Course fee details-
The tuition of the combined 2-month course at Carleton University computes to INR 8.5 Lacs.
Fee breakdown –
Carleton University tuition – INR 4,00,000 ($7500 CAD) Approx.

Food services – 80,000

Consultation/ Orientation fee – 70,000

Local agent commission – 75,000

India operational cost – 165,000
*Visa Application & Biometrics fee – 12,400
*Documentation review & submission by ICCRC member – 47,600
*All of the Prices are non-refundable
*All of the prices above are for 2 months
The list of inclusions in the tuition fee-
Accommodation
Breakfast, Lunch and Dinner
All fees regarding the Canadian Visa
Transportation from Ottawa Airport to Carleton University
Several networking and industrial visits
Certificate of participation
Tour orientation and pre-departure guidance
The list of exclusions in the tuition fee–
Airfare

Health insurance

Personal expenses

Transportation to/from Indira Ghandi International Airport – New Delhi

Room service, special meals

Expenses caused by damages or destruction

Deportation or an emergency flight

charges

.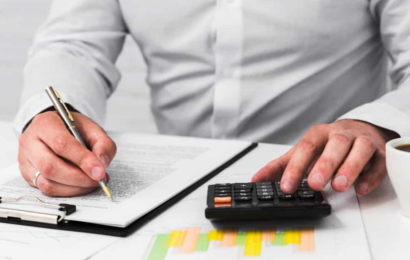 Free
International Financial Reporting Standards (IFRS) are designed as a common global language for business affairs so that company accounts are understandable and comparable across international boundaries. They are a consequence of growing international shareholding and trade and are particularly important for companies that have dealings in several countries. 1 Month…